Executive Protection Services MN
For Fairline Security, it doesn't matter why you need protection or who you are; we provide executive protection services to everyone in need of additional personal protection, from CEOs of a major corporation to low- and high-ranking politicians. For many individuals, even when there is no immediate personal security threat to be handled, constant protection is still necessary for one reason or another, and that's why we provide personal bodyguard services to individual clients and families. We offer executive protection services for high-net worth CEOs and company executives as well as family office security details to protect entire families that are likely to be targeted for financial or political gains. Also included in our list of security detail services are short-term and long-term personal bodyguard details to accommodate anyone in need of one-time personal security or long-term security staff protection, and technical surveillance countermeasure services, or TSCM. Whether you're in need of one of these services or all of them, we have the security staff manpower to accommodate your individual security needs.
Personal Security Details
CEOs and heads of major corporations or business are often the target of many violent threats, generally used to frighten executives, families of executives, and even company employees. If you've received violent threats, been physically threatened, or feel you need personal protection because of your position as an executive within your company, our executive protection security staff will be available for your protection. In more drastic cases, if your business has been targeted in a violent event, or goes through an emergency situation that was orchestrated with the intent of harming you, your business, or your employees, you should be protected as much as possible to ensure that any negative attention you may be receiving doesn't become anything more than just that. You may also be targeted following periods of employee termination, and if you or your company have come under scrutiny by disgruntled former employees, an executive security detail could be useful in preventing any harm that could be done to you or your employees.
Family Security Services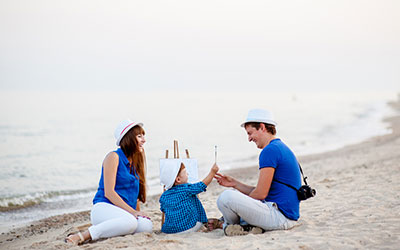 Personal security details are used for more than individual executives or high-net worth individuals; they're also used to protect the families of these individuals, or the families of anyone being threatened or targeted. Unfortunately, when one individual becomes a target for public scrutiny or is threatened with violence, it's assumed that the entire family is at risk, which means that security should be increased on as many members of the family as possible with family office security details. This means that you and your family will need a competent personal security team that can function as single family office security system and as individual bodyguards for each member of your family, yourself included, so that you are able to be separated from your family without the fear of leaving them unprotected.
Technical Surveillance Countermeasure Services (TSCM)
If you're worried that your office or home may have been bugged or is under any form of unwelcome technical surveillance, we offer technical surveillance countermeasure services. With technical surveillance detection tactics and surveillance countermeasures, we are able to ensure that, if there are undetected technical surveillance devices on your property, they will be confiscated before they can bring any harm to you, your family, or your business. Technical surveillance countermeasures include conducting bug sweeps in order to discover hidden bugs and surveillance feeds located throughout your property, safely remove any foreign surveillance technology, and creating security risk assessments based on what we know about the surveillance technology, where it may have come from, the intention of the placement of bug devices, and whether you, your family, or your business may be being targeted.
Short- and Long-Term Personal Bodyguard Services
Whether you're in need of one-time personal security services or a long-term bodyguard or team of long-term personal security, Fairline Security has the experience, training, and manpower to provide you with the right security detail for you, your family, and your business. We provide long-term and short-term business executive security, family office details, and personal security details, ensuring that you can have a team of highly qualified security staff available whenever you need them.
To ensure that you, your family, your business executives, and your livelihood are kept safe and secure, contact our Twin Cities MN personal security providers today at (612) 747-8800 or info@FairlineServices.com.